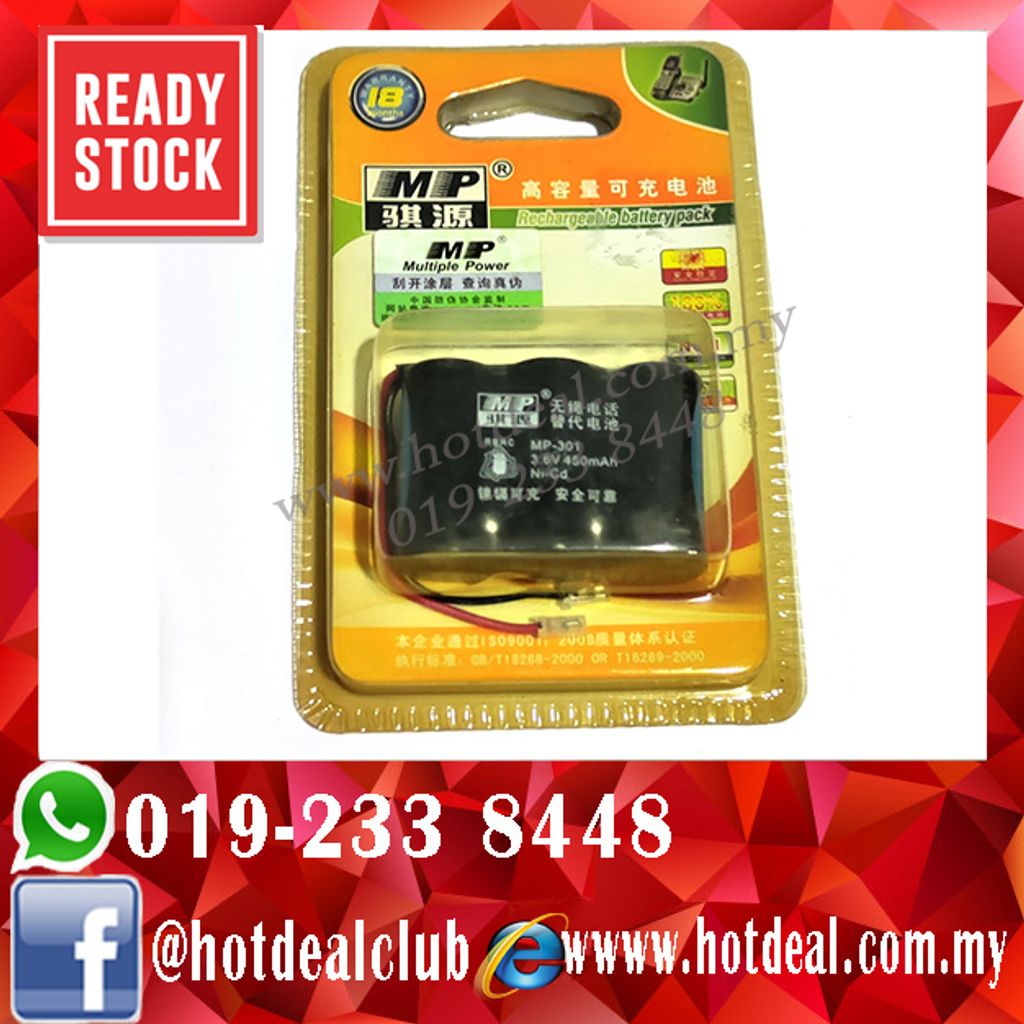 Battery Multiple Power MP-301 Rechargeable
MP Multiple power rechargeable battery pack MP 3013.6v 450MAH for cordless phone replacement battery
INSTRUCTIONS/INSTALLATION
. Always charge handset for at least 24hours before using.
.Carefully follow the manufacturer's instructions in your owner's manual regarding battery replacement.if you have no instructions in the owner's manual,contact the manufcturer before attempting to replace battery.
.This battery you are replacing should be of the same size and shape the one you have just purchased.
.If the battery is a solder type,take special care in observing correct polarity.solder red wire from phone to positiver end of battery.
NOTE:On some phones the original battery connector must be removed and soldered on the new battery.
---